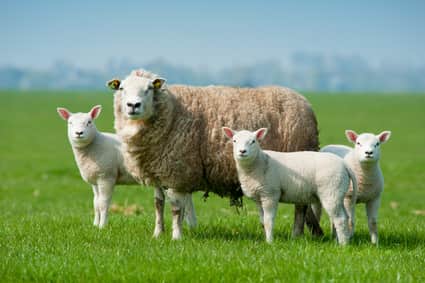 Farming is an ancestral tradition part of Ireland's history and verdant landscape. Irish people have been farming sheeps for so long that this cohabitation in harmony with nature led to their expertise and their secrets for the quality of their sheep. This meat is  well-known for its rich nutritional value and its taste. Its first-class reputation is well-deserved.
Irish typical races are the strong Blackface and the North Country Cheviot which is heavier and bigger, the Ancient Hebidean and the Shetland sheep which is the smallest one. One of the irish farmers' specificities is cross-breeding, in order to satisfy the customer's demand. Cross-breeding leads to high-quality sheep carcasses during fall and winter.
The average Irish sheep herd has only about a hundred heads in very large spaces where it can run to lose breath without losing breath.
Our sheep have a varied and abundant diet. Furthermore, the « Agriculture Biologique » (organic agriculture) label's requirements are strictly met. No chemical fertilizer is used on the land, nor medical dietary supplement nor animal floor nor silage. These conditions guarantee a perfect traceability. This product's excellence and superiority compared to standard products are undeniable
 The meat of Irish lambs is renowned for its high nutritional and gustatory qualities and therefore deserves its first-class reputation. Besides, this fact is starting to be well-known because one lamb in eight consumed in France is Irish! We encourage you to appreciate these qualities in moderation, as Fadi Prestige follows the precepts of the Less Saves The Planet movement which encourages a reasoned consumption of meat limited to 130 g per person and per meal.
For any additional information about our cuts, please contact us via the contact category.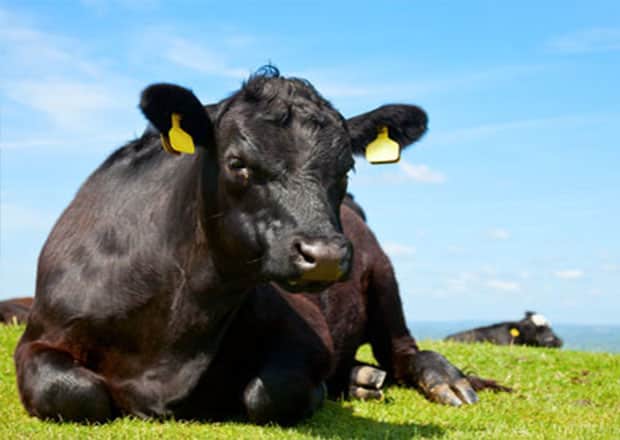 Our wide range of organic Black Angus beef cuts is the most appreciated, well-known and the oldest line of our business.
During 24 months, our cattle is essentially fed with red and green covers, in addition to « shamrock », emblematic Irish clover.
The grass is sown according to biodynamic agriculture's method implying using the lunar calendar. Their diet also includes natural supplements such as carrots, potatoes, or organic cereals if needed. These efforts result in plump carcasses which is, for our consumers, the guarantee of a tasty and slightly marbled meat.
Regarding health, the Black Angus beef hits the roof. Thanks to its diet, its flesh is richer in omega-3 than most commercialized beef meats. These fatty acids are essential to the human body's proper functioning. The Black Angus meat preserves your intestinal balance since it does not contain any antibiotics. In order to keep them healthy, our beefs are fed with algae mixtures in order to boost their immune system during the five coldest winter months.
This diet choice was not only mindful of our animals, but also of the planet. Organic local products and natural resources are mainly produced naturally, which preserve Irish ecosystems. Therefore, our beeves' alimentation does not lead to any deforestation. Furthermore, thanks to this system, our farmers minimize efficiently their CO2 impact since there's no food import needed. Despite these efforts, Fadi Prestige follows the precepts of the « Less Saves the Planet » action and promotes a reasonable meat consumption, limited to 130g per person et per meal.
Fadi Prestige does not work with farmers who simply feed their cattle appropriately. The cattle's happiness is also a priority. Everything was thought out for these animals to get a natural and enjoyable lifestyle. Each beef has at least three acres of land to wander freely. Also, herds never exceed 25 beeves in order to avoid the animal being disturbed by a crowd. Herds are constituted in order to favor blood ties between animals. Thus, our farmers rear the beeves between brothers and cousins. Thanks to this, our beeves grow without anxiety in a familiar social environment.
For any additional information about our cuts, please contact us via the contact category.
NORMANDY BEEF 100% natural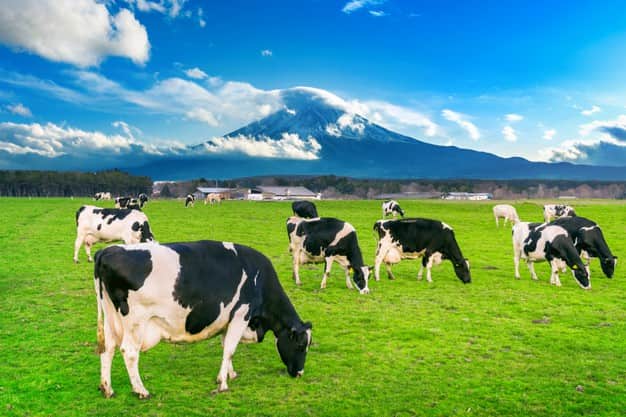 Norman beef has exceptional gustatory qualities. The Normande is the fruit of a traditional local breeding carrying practices, virtuous for the environment and guaranteeing animal welfare.
  The Norman herbage is renowned worldwide for its quality. Thanks to regular hydrometry, Norman grass is greasy and grows in quantities all year round to provide animals with a healthy and balanced diet, without corn silage and without GMOs.  
For any additional information about our cuts, please contact us via the contact category.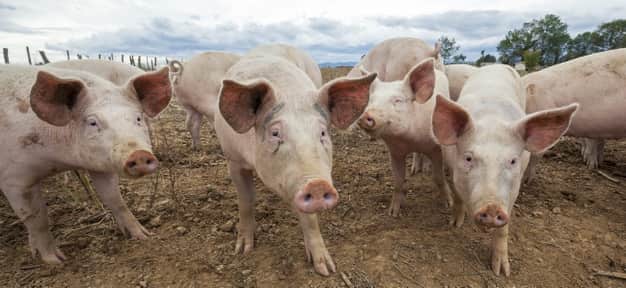 Our pigs are farmed in France for 82 days. This crossbreeding produces lean, low-fat and tasty meat. It also allows to have animals not prone to stress and therefore a regular quality of meat.
Our organic pig farm was launched almost 30 years ago by 2 French charcutiers passionate about their profession. This is the first organic pig farm in the world! This very avant-garde farm even served as a model when drafting the European specifications for the production of organic pigs. We guarantee 100% organic traceability. This is due to the fact that we have our own flour mill, where we develop cereals for our animals. Our pork has its own nutritionist! that develops our diets, to give the best possible taste and texture to each animal.
We operate as a closed cooperative of connected and sustainable breeders with 8-year support contracts for our breeders
Our technicians are constantly on the move at our breeders to ensure technical monitoring and to ensure a continuous improvement of the quality of our pork.
Animal welfare is a priority for all of our farmers, who are doing everything they can to minimize animal stress. In order to respect the animal our pigs are anesthetized and slaughtered between brothers and cousins, in small batches of 20 to 30 pigs maximum.
We received the Silver Medal for the innovation award for the world's first organic pork without nitrites at the 2017 Natexpo Awards.
For any additional information about our cuts, please contact us via the contact category.
100% NATURAL IBERIAN PORK
Our wonderful 100% natural Iberian pork is a caress for your palate but above all an ethical and eco-responsible choice for you, your entourage and the following generations.
Our pigs enjoy daily the beautiful sun of the region but also its environment with oaks. The pigs have regular access to the pastures and green spaces that surround the breeding but also to the natural resources they contain! The pig's natural behavior is therefore respected because the animals keep the habit of seeking their own food. They feed on 100% natural carbohydrate-rich acorns that help produce good fats, but also the herbs and roots they find in the soil. To balance their diet, in addition to pasture resources, pigs are entitled to quality products such as 100% organic and GMO-free cereals: soybeans, wheat, oats and corn. Their diet is carefully developed and monitored by a nutritionist. In order to ensure that the animals' well-being and habits are kept to the maximum, their diet is based on a slow and natural fattening with exemplary nutrition. In addition, pigs do not receive any antibiotics unless there is a persistent disease.
While slow and natural feeding is essential to animal welfare, other factors are equally important to consider. These pretty black and dark pink pigs must also have a peaceful and stress-free life and death. During slaughter periods, pigs are sent in small batches one day in advance to the slaughterhouse so that they are not violently disturbed by a new environment. The calm brought by the small groups also helps the pigs to be more relaxed. Finally, the pigs are bathed in hot water and anesthetized to avoid their suffering. It is recognized that slaughter techniques that are more concerned with animal welfare provide customers with better quality meat.
The exceptional breeding conditions of our pork result in health benefits. By reducing the stress of pigs, our farmers ensure that their blood pH is kept at an optimal level. The taste of the pork is therefore perfectly authentic and its quality meat. Choosing our pork is choosing meat from a well-treated animal.
Fadi Prestige is still working alongside the Label Less Saves The Planet and continues to recommend a rational consumption of meat, limited to 130gr per person per meal, for your health and that of the planet. It is often forgotten that eating better quality meat is an ecological choice because farming accounts for 70% of the water consumed by agriculture and is one of the main sources of greenhouse gas emissions (C02 and methane).
For any additional information about our cuts, please contact us via the contact category.
100% natural white veal from Piedmont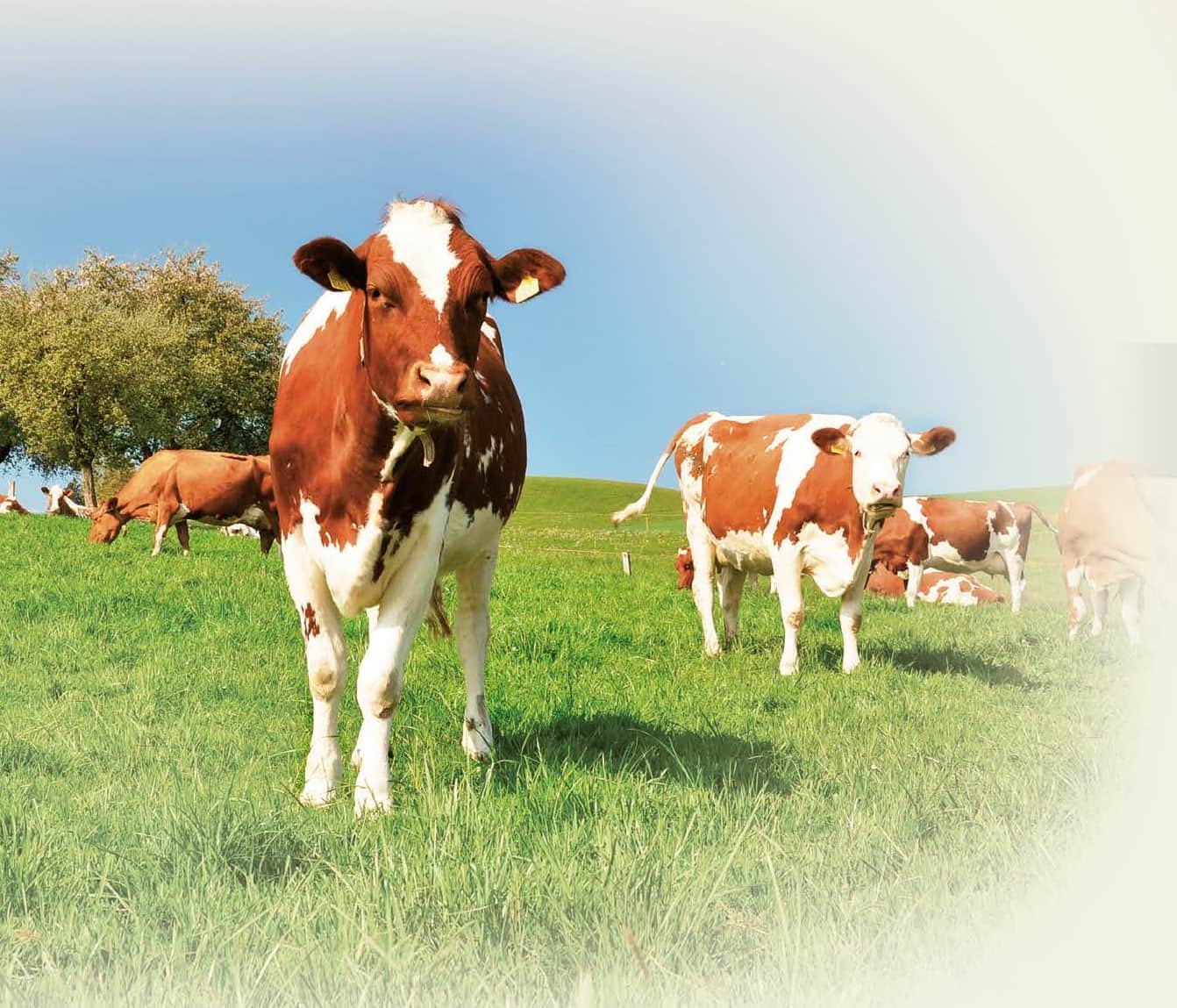 Fadi Prestige has chosen to honor one of the best calves in the world, its 100% natural white veal from Piedmont whose breeding preserves daily and for a long time animal welfare, the environment but also human health! A refined and responsible product, just like its consumers, because we are what we eat!
Knowing the origin of its products is the first step towards responsible consumption and for your calf, you will not find better origin. Our Italian calf is raised in the heights of the Piedmont region, in the north-west of Italy, which derives its name from its geographical location: At the foot of the Alps. In addition to being in a beautiful environment, calves grow up enjoying the air and green pastures of the mountain. The region is also known for its expertise in calf farming for several centuries.  This is a unique region where the best gastronomic products have been sourced.
Meat quality depends directly on the animals' nutrition. Therefore, Fadi Prestige makes the calves' nutrition a priority. What could be better than milk for calves? The white calves of our farms are fed from birth with milk so that their growth is 100% natural. When they need it, their diet is supplemented with corn so that the calves are in excellent health. The high quality of our veal meat is felt during the tasting by a subtle flavor of milk and cereals, as well as a fine and melting texture in the mouth. A gastronomic delight appreciated by the great chefs! Our calf has already conquered the heart of the most beautiful restaurants and palaces such as Fouquet's Barrière, Le Bristol or the Four Seasons.
Fadi Prestige carefully chooses its products to participate in the collective effort towards animal welfare. Our white calves from Piedmont grow up in the pastures and are not constantly enclosed in enclosures. Siblings are raised together to promote their social well-being. After 8 months of rearing, the calves are brought to the slaughterhouse in small groups in order to reduce their stress as much as possible. The commitments of our farms have been rewarded by the Italian label «Benessere animale in allevamento» which means «Best animal in terms of breeding».
The quality of our calf ensures a healthy diet. It receives no antibiotic except in case of serious illness. Its balanced diet and its breeding are the guarantee of quality meat. Moreover, meat is the only one to provide vitamin B12 that
For any additional information about our cuts, please contact us via the contact category.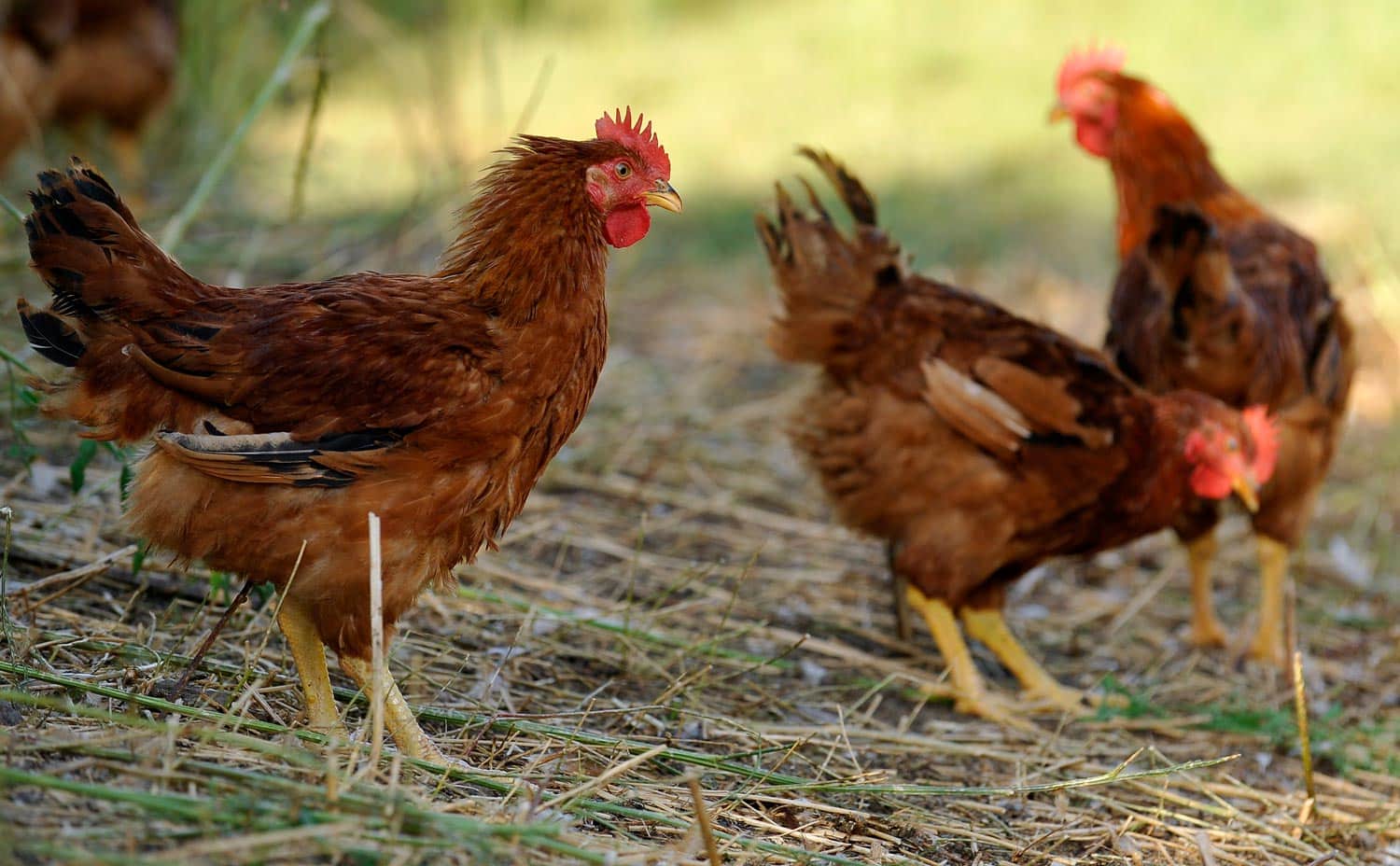 Thanks to its loyal customers, Fadi Prestige gets to broaden its exceptional product range. We looked for products matching your delicate expectations. It is with pleasure and confidence that we introduce our wide range of organic poultry. Discover our chickens, pullets and guinea fowls.  
We were able to choose a respectful and welcoming farm in Vendée to turn our fowls into delicious poultry. With 4m2 (43sqft) of outdoor space, this poultry enjoy the fresh air of the sea surrounding them. The tree-filled courses are twice as big as what « Label Rouge »  demands. In order to cultivate their natural curiosity, our farms have greasy soils where our fowls can scratch the earth looking for treasures.
Our poultry have a thoughtful and healthy diet, adapted to their environments and to seasons. The synthetic amino acids authorized by other labels are proscribed in our farms, such as antibiotics. Thus, our poultry need to be particulary coddled in order to be healthy.
In order to guarantee a perfect inspection of their diet and a transparent traceability, our poultry's food is produced in our organic flourmill. Their food vary between different organic cereals such as oat, soy, wheat and barley so they don't lack any nutrient. In case of sickness, their assigned doctor heals them with garlic and weeds mixtures, which is phytotherapy. Thanks to our efforts, the mortality rate of our poultry is the same of those healed with antibiotics everyday, without compromising their natural balance. 
Happy Chicken is a humanist action dedicated to make sure of the welfare of poultry by, first and foremost, granting them a long and happy life. While regular chickens are farmed during an average of 40 days, our farms let ours grow during 81 to 150 days.  It is also a priority to let them a viable living space with a density of poultries per square metre two to three times less important than classic farms.
Lastly, we alse have the world's only 100% organic slaughterhouse where each poultry is anesthetized before being slaughtered. Then, each poultry is delivered directly from our slaughterhouse to our customers'. 
Immune boosters, natural antidepressants, fat-burning asset : poultry are your health's best ally
This happy chicken could also get you to smile ! Rich in natural amino acids, this chicken lowers anxiety and improves sleep quality. Its high selenium content is great for your immune system. This mineral is essential to our metabolism, it fastens your immunes responses to external attacks.Above all, once skinless, chicken only contains 5% of fat and 30% of proteins.
Less water-consuming en terre et en ressources naturelles, our poultry is sustainable because Less Saves the Planet
These little animals consume a significantly lower amount of water and natural ressources than other meats such as red ones. Reducing our consumption is Less Saves The Planet's motto. Despite its low consumption in ressources, Fadi Prestige and LSP still advise you to not exceed 130gr of meat by person and by meal for your well-being and those of the planet.
For any additional information regarding our poultry, please contact us via the contact section.
For any additional information regarding our poultry, please contact us via the contact section.
Want to know more ?
Please complete this form and we will get back to you promptly.
Or contact us at +33 06 14 42 44 44 (for France) or+41 079 262 45 45 (for Switzerland).
ALCOHOL ABUSE IS DANGEROUS FOR YOUR HEALTH, CONSUME IN MODERATION


33 avenue des Champs-Elysées
75008 Paris
01 82 28 37 87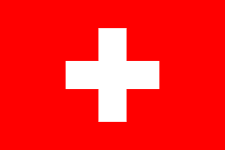 Rue de Lausanne 37
1201 GENEVE - SUISSE
+41 79 271 39 08