Fadi Prestige was able to call on French excellence to establish a rich and tasty range of bakery and patisserie. Among these delights, we have products for every occasion and for all tastes with the love of the sweet smell of warm bread in common…
Trust chef Mickaël Chesnouard, the best craftsperson in France, by choosing our grain bread
The design of our bread is very traditional and full of history. Its wheat is ground in stone mills of the 19th century. The preparation of its flour is made in the only flour mill in the world to use a flint stone.
The recipe for our exceptional breads sublimates the dough with an old-fashioned leaven, hand-made, slow fermentation in banneton and a few secret tricks. This masterpiece of the bakery made the celebrity of its creator Mickaël Chesnouard. Trained with the best, Mickaël Chesnouard obtained a master's degree from CIFAM after 6 years of assiduous training. Elected best worker of France at only 28 years old, he knew how to develop his natural talent by means of practice and improvement to offer gourmets new products. Today, it is his turn to train the best bakers of tomorrow as a training manager at Atelier m'alice. He has also distinguished himself by always choosing local and sustainable ingredients such as organic flour. His approach, both traditional and innovative, has made his creations famous. His taste for quality products and his environmental commitment makes him the best ambassador for our delicious bakery.
Fadi Prestige, always avant-garde and attentive to consumers, offers a range of bread rolls, croissants and bread with gluten-free chocolate based on rice flour and potato flour. We use natural ingredients from organic farming to guarantee the quality of our raw materials and products.
Our bakery also offers you the opportunity to make a real tour of the world of breads. From our Lebanese breads to our organic burger breads to our mini blinis, do not hesitate to travel through our products in the comfort of your home thanks to our fast and secure home delivery.
Our truffle products, for a luxury meal!
 Truffles are an exceptional product, especially at Fadi Prestige! Our truffles are harvested in a protected and exceptional place; the Marches forest. Their harvest is done in the respect of the environment. These wild truffles do not contain pesticides, herbicides or chemicals. You can taste our black summer truffles on our tasty focaccia. If you like the products then our extra virgin olive oil Bio with white truffle of Alba will surely be right of the palate of your customers! Its aroma is 100% natural unlike most flavored oils that contain synthetic flavors. It can be easily used in salads, pasta, risotto or on our delicious Black Angus beef carpaccio. You will soon be unable to do without it!
Our wines are light, fresh and fruity and to be enjoyed on every occasion with simplicity.
Les Bretèches Blanc is a fresh wine marked by Muscat à petits grains, a noble grape variety planted in the Bekaa region and offering a typical Lebanese terroir.
It has a delicate nose of white flowers subtly fruity and a mouth marked by the intense freshness of exotic flavors and citrus.
Full of freshness and lightness, the rosé wine Les Bretèches sports a clear pastel colour.
It offers a nose of red fruits and citrus, mingling in the mouth with delicacy.
The charm of the Cinsault from which it comes is embodied in the finesse of this pleasure rosé.
The Cinsault of Lebanon has been planted in the Bekaa for more than a century. Combined with other equally attractive grape varieties, it provides a taste experience typical of the Lebanese terroir.
A delicate nose of cherry, blackcurrant and subtly spicy, Les Bretèches mixes structure and roundness in the mouth, with silky tannins and pronounced notes of red fruits
Harvesting exclusively manual, with sorting by vine of the best grapes in over-ripeness.
Deep amber colour, clear and brilliant, with slightly copper reflections.
The first nose is fresh and of good intensity, subtly revealing notes of honey, rancid nuts, caramel, vanilla and leather. The second nose is more intense with toasted notes of hazelnut and cooked chocolate. The aromatic persistence is long.
Arak is a brandy obtained from two successive distillations of grapes.
The result of these distillations is mixed with Damascus green anise and distilled again once or twice to concentrate the aniseed aromas.
Traditionally enjoyed with the Mezzés, you can also serve Arak as an aperitif.
Want to know more ?
Please complete this form and we will get back to you promptly.
Or contact us at +33 06 14 42 44 44 (for France) or+41 079 262 45 45 (for Switzerland).
ALCOHOL ABUSE IS DANGEROUS FOR YOUR HEALTH, CONSUME IN MODERATION


33 avenue des Champs-Elysées
75008 Paris
01 82 28 37 87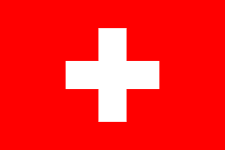 Rue de Lausanne 37
1201 GENEVE - SUISSE
+41 79 271 39 08